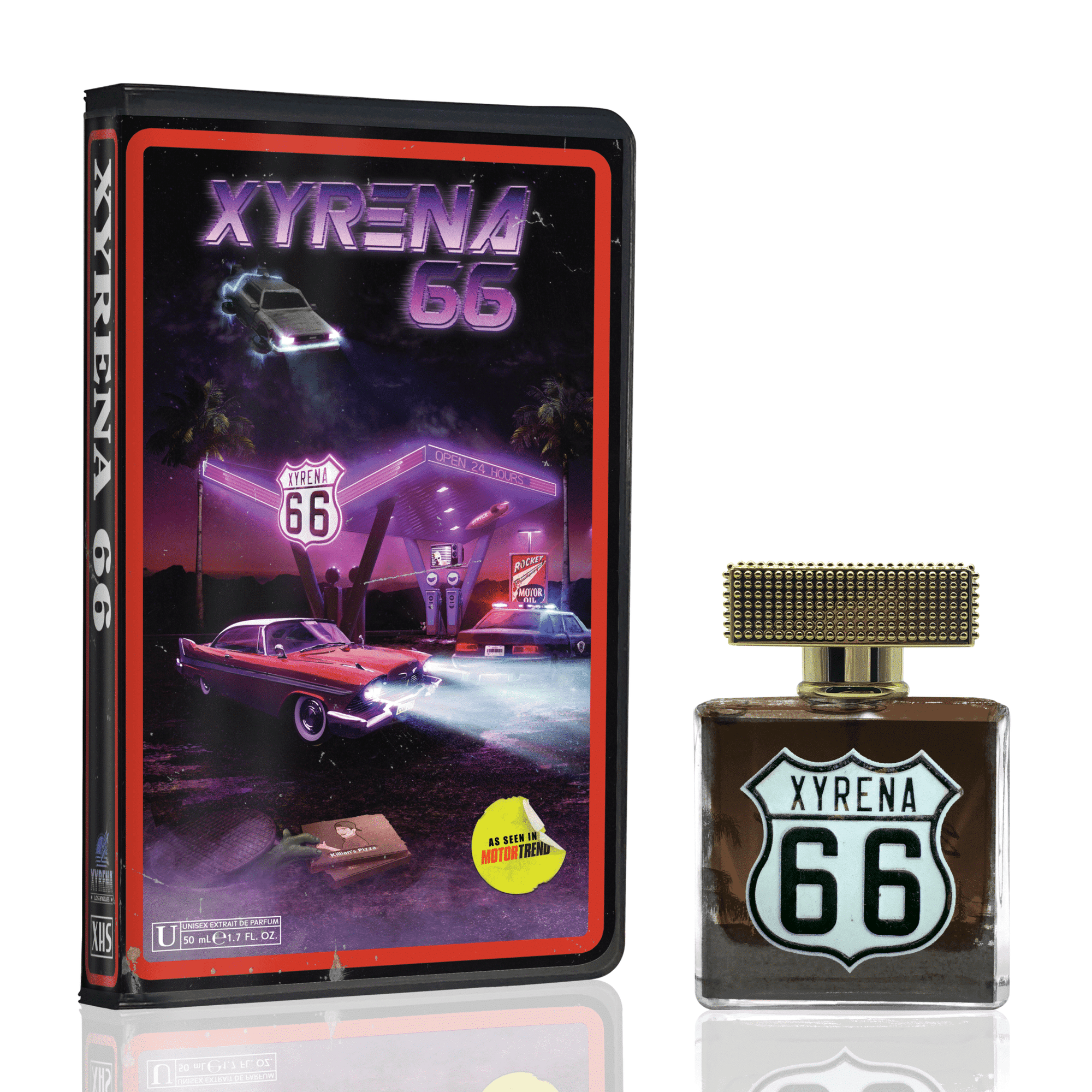 Xyrena 66 - Extrait de Parfum
Inspired by historic Route 66 and the excitement of the open road, Xyrena 66 is the ultimate fragrance for any car or motorcycle enthusiast. Fusing notes of low-octane gasoline, motor oil, and leather car interior, Xyrena 66 is surprisingly sexy and wearable — plus it's Motor Trend approved! Finally, the classic scent that so many of us inexplicably love has been reproduced in a form that's safe to inhale. Get your kicks on Xyrena 66!
Xyrena's luxury products are made to order on-demand. As a result we are unable to accept cancellations or returns. For more information click here.