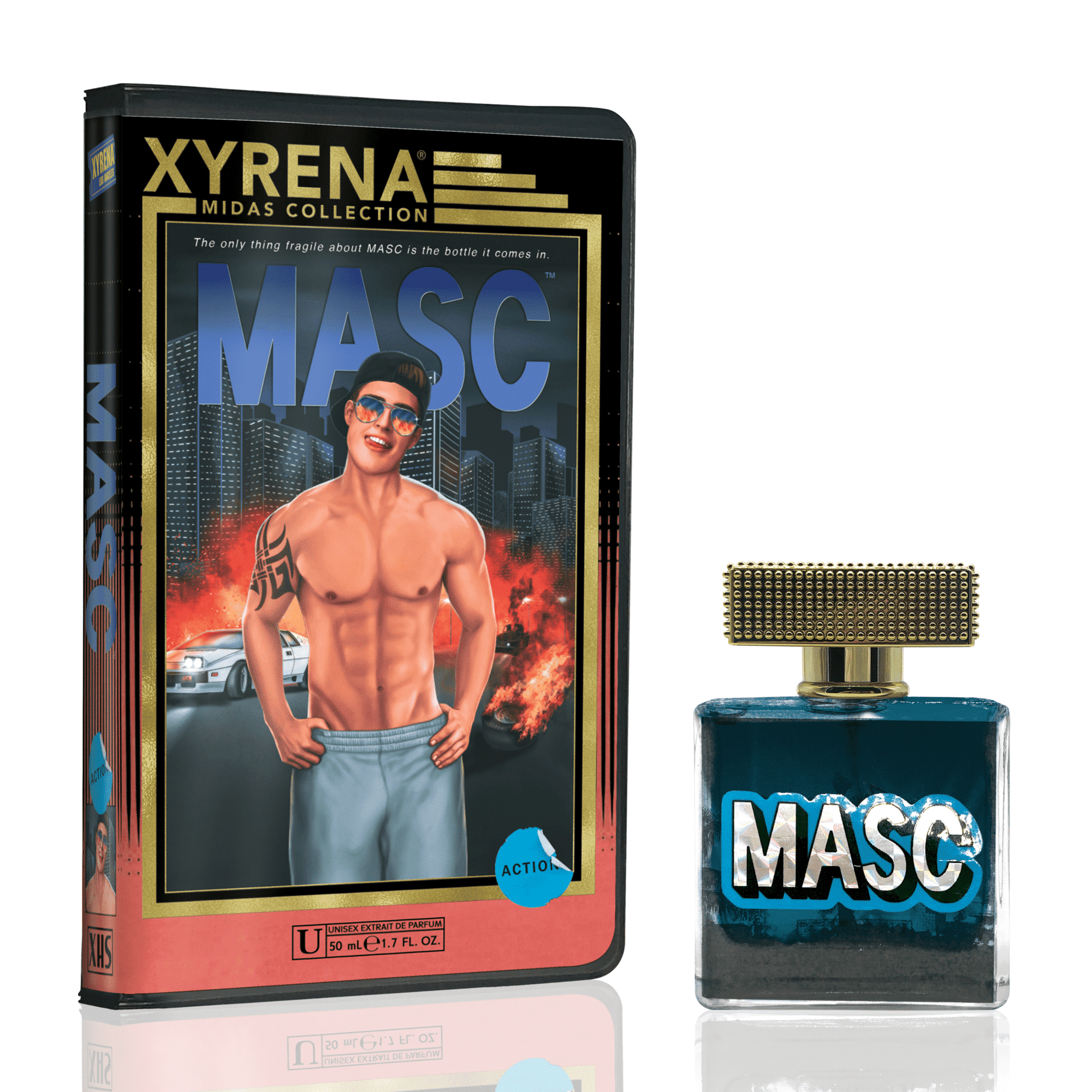 MASC - Extrait de Parfum
As a house that believes fragrance has no gender, Xyrena's MASC is both literal and ironic. While we stand by our universal unisex labeling practice, we've had many requests to release what consumers have historically come to expect a mainstream masculine fragrance should be. So in true Xyrena "olfactory rebel" fashion, we've done just that but amped it up with a blast of alpha-dog power and longevity.
If gender conformity (or non-conformity for daring females) is your kink, then MASC is the fragrance for you. Is you've been tirelessly searching for a timeless, woodsy signature scent that'll instantly tell people, "I'm a dude" with just one whiff, then in the words of 80's rock band Survivor, "The search is over."
We've taken some of our favorite masculine notes and created a sexy, crisp, clean, versatile scent that can easily be worn both day and night for any occasion – whether it's to (or from) the gym, throwing back a few brewskies at your favorite sports bar, or pickup up a hot date in your Lamborghini. Top notes include juicy mandarin, red berries, and fresh peppery basil with heart notes of herbaceous woody (i.e. manly) florals over a base of rich musk and cedar.
We can't promise MASC will turn you into an action star, but it'll definitely increase your odds of getting some.
The only thing fragile about MASC is the bottle it comes in.
Xyrena's luxury products are made to order on-demand. As a result we are unable to accept cancellations or returns. For more information click here.