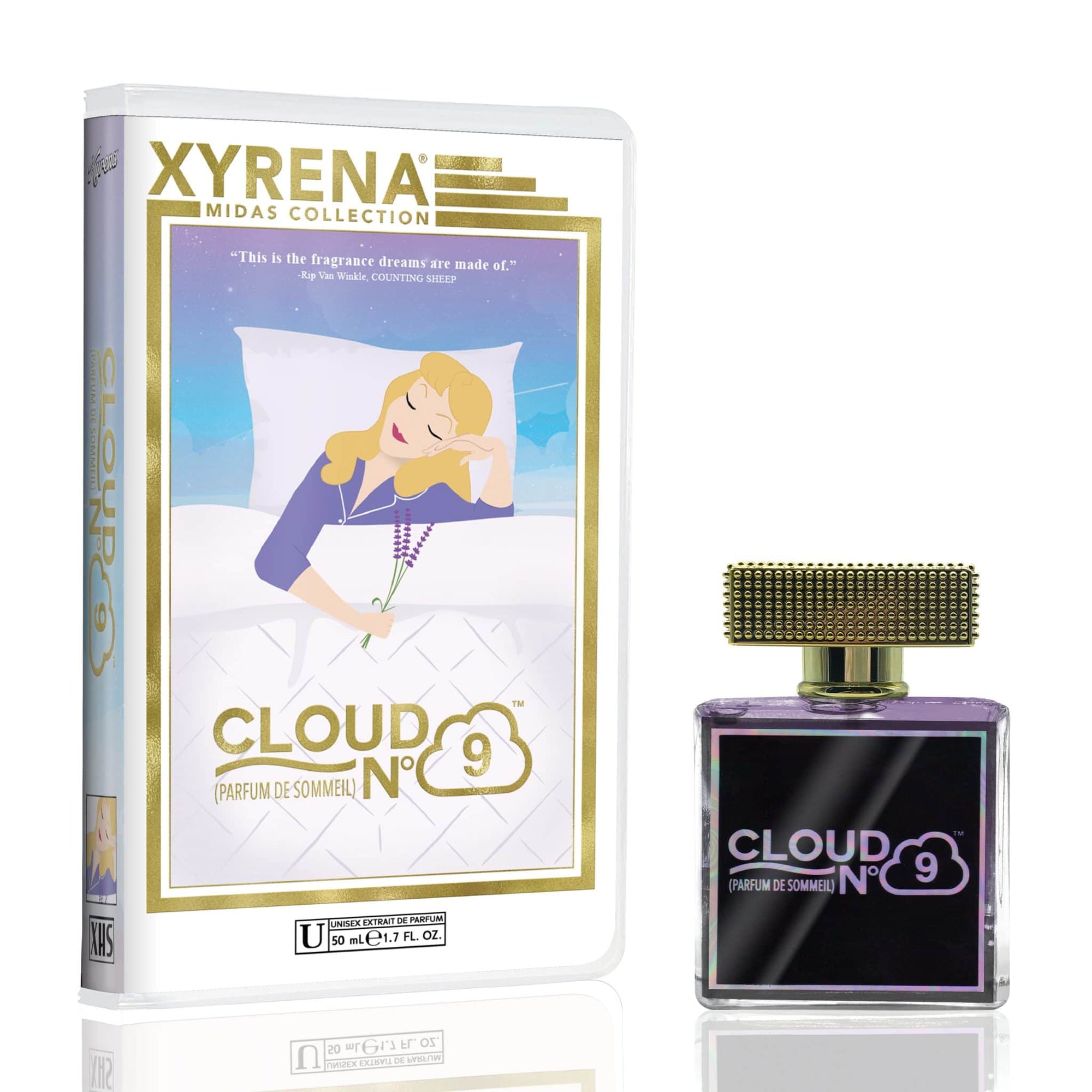 Cloud No. 9 - Extrait de Parfum
Most of us apply fragrance in the morning, but perfumer Killian Wells has created one of the first fine fragrances specifically for the bedroom, dubbed a parfum de sommeil (sleep perfume) by Xyrena. Before a long flight from Los Angeles to London, Wells threw together a calming cocktail of lavender, orange, and vanilla to use as a personal sleep aid and fragrant anti-anxiety remedy. The simple yet effective formula became the foundation and inspiration for a more sophisticated fine fragrance with calming properties. Wells wanted a functional juice formulated primarily for bedtime, but sexy and wearable anywhere; void of the medicinal sting found in many natural perfumes and boring singular note (i.e. "clean cotton") common in room sprays. Cloud No. 9 combines carefully balanced genuine essential oils of lavender, orange, roman chamomile, and ylang-ylang, with just a hint of eucalyptus for a relaxing sharp top and silver birch tar for a seductive smoky base. Cloud No. 9 also features prominent notes of vanilla and oud paired with animalic Iso E Super for a full-bodied, modern scent. Functional and flirty, Cloud No. 9 is a long-lasting luxury unisex perfume that can (and should) be added to your bedtime routine to promote a blissful night's sleep. 
This first release in the Xyrena Midas Collection™ features a white outer case and holographic label on the bottle. 
Xyrena's luxury products are made to order on-demand. As a result we are unable to accept cancellations or returns. For more information click here.